Since the creation of our Laundry and Dishwasher detergent, a main focus for Excelsior was making our products as green as possible, being sure to avoid Phosphates, Bleaches and other harsh chemicals that can harm both you and the environment. What sets us apart from our competitors, is the fact that we maintained high standards of performance while creating an entirely biodegradable product that is environmentally friendly!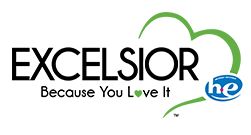 Excelsior HE Stain Remover Excelsior HE Stain Remover is a revolutionary product offering amazing value, resulting in unsurpassed cleaning and performance, leaving clothes exceptionally clean! It's an innovative technology that cleans and brightens clothes using the power of 2 enzymes. The high efficiency formula allows up to 625 stain removals per bottle. The Excelsior HE Stain Remover can remove such stains as: Spaghetti, tomato sauce, gravy, chocolate, grass, ketchup, mustard, starch stains, blood, grease, grime, oil, makeup, inks and many more... Can be sold with 5L Laundry Detergent or sold separately.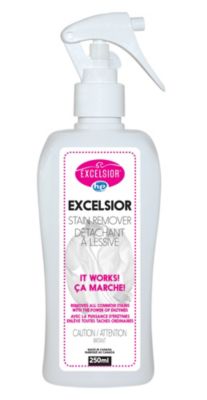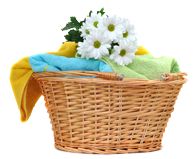 Did you know that using one box of our Excelsior HE Laundry Detergent, could save you $177?
Unlike competitors, our product does not require the purchase of any additional performance enhancing boosters– No fabric softeners, no bleach, no dryer sheets, or other cleaning additives needed!
With the revolutionary cleaning, softening, and brightening power of Excelsior HE Laundry detergent, you spend only $79.99 for a 5L box, which provides you with 333 loads of detergent plus a bonus stain remover! This works out to a cost of 24 cents per load!! To get the equivalent cleaning power and match the 333 loads by just using the other leading brands, you would need to spend upwards of $256!! Think of what you'll save in a year's time...
Why pay more? Switch to Excelsior HE Laundry Detergent today!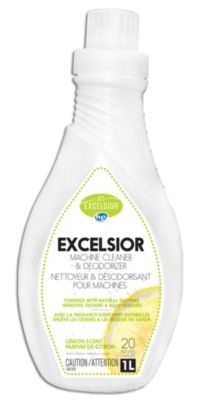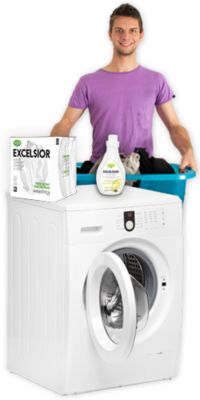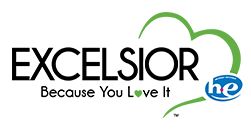 Excelsior HE Washing Machine Cleaner & Deodorizer HE washers today use less water than traditional washers, which can lead to residues from laundry soils, detergents, and water hardness minerals being left behind in areas you can`t see. Proper use of HE laundry detergents and regular care of your machine helps keep odor-causing residues from causing odor problems down the road. The Excelsior HE Washing Machine Cleaner & Deodorizer quickly and safely removes odors & soap residue build-up from HE washing machines. It's powered by natural, environmentally friendly enzymes, that activelty work to free up these odor causing residues and films inside the HE washing machine, and once released are then rinsed down the drain. It's a phosphate free, solvent free, and biodegradable formula that's safe on septic tanks. Each 1 litre bottle provides over 20 cleaning & Deodorizing washes and comes complete with its own measuring cap for quick and easy dispensing of the product. This unique formula provides a wonderful "Fresh Lemon" scent, leaving not only your HE Washing machine smalling clean, but the entire laundry room. Only 50ml of product is required to do the job, and costs $1.50 per cleaning compared to $3 of a competing product! Recommended Usage: For existing HE washers with a recurring "odor" problem, once per week for 1 month, and switch to Excelsior HE Laundry Detergent For new machines that are using Excelsior HE Laundry Detergent, once every 3 months as a preventitive measure For HE machines using other laundry detergents, once a month.
Watch a video to learn more about Excelsior HE Washing Machine Cleaner & Deodorizer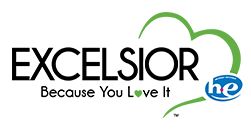 NEWExcelsior HE Excel Magik
Excel Magik is the first of it's kind, revolutionary stain remover for dishware.
Up to now the most recommended method for removing tough dye stains such as coffee and tea stains from cups involves using ingredients such as vinegar, salt, lemon juice, and baking soda. Using these ingredients requires lots of tedious scrubbing and may even require soaking them overnight with even more scrubbing... until now.
Simply spray Excel Magik onto the stain, place into the dishwasher and then wash your dishware as you normally do using Excelsior HE Dishwasher Detergent and Rinse Aid. Like "Magic" your dishware will come out clean, sparkling, and stain free! It's effortless to use with no scrubbing or soaking required.
It is phosphate free, biodegradable and environmentally friendly. It works with all water types, and has a fresh clean scent.
Excel Magik is available as part of the Excelsior HE Complete Dishwasher Solution.
Watch a video to learn more about Excelsior HE Excel Magik
Excelsior 

Kitchen Care Collection
Our Kitchen Care Collection kits provides you with everything you'll ever need to keep your stainless steel appliance and ceramic cooktop spotless! Our Excelsior® Cleaner and Polish kits will help you take care of your appliances you love! From pesky finger prints on your stainless steel fridge to stubborn stains on your cooktop. This duo will keep your kitchen appliances looking as good as new!